CHARGE YOUR EV FASTER, SMARTER, CLEANER!
ENEL X is a manufacturer of smart Electric Vehicle Charging Stations. Their JuiceBox series has both commercial and residentials options available that are UL & cUL Listed. Enel X smart charging solutions employ advanced algorithms and controls to make your EV charging greener and cheaper. Get plugged into the future of sustainable charging.
More Power & More Features for Less

Intelligent WiFi Control - Optimize energy costs by controlling charging times and reducing demand charges

Convenient & Stylish Design with easy cable management

Secure & Durable

Federal Tax Credit & Utility Rebates Available

UL and cUL Listed

Universal Compatibility - SAE-J1772 compliance ensures compatibility with all EVs (including Tesla with an adapter)

3 Year Limited Warranty

Indoor and Outdoor Rated - Weatherproof, dust-tight, polycarbonate casing
JuiceBox 40 – Residential Electric Vehicle Charging Station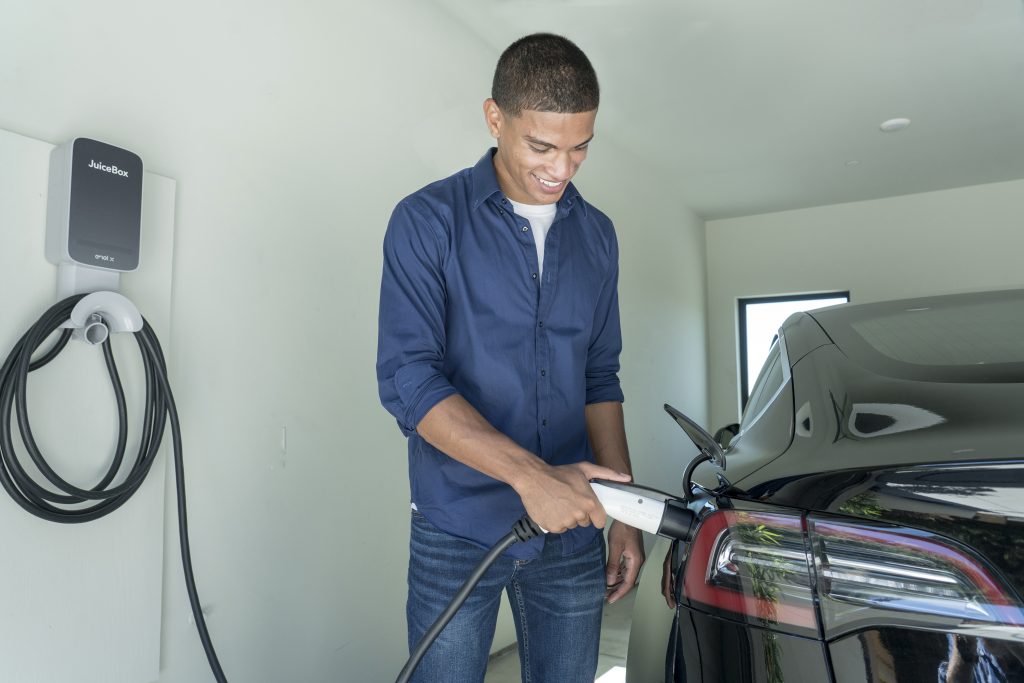 Best-selling smart home charging station, combines speed, performance, and value!  Wi-Fi-enabled 40 amp smart EV charging station (Level 2 EVSE) with 25 foot cable & integrated cable management. JuiceBox charging stations come with built in cable rack, security lock and voice control.
JuiceBox is the only line of electric vehicle charging stations that affords both direct user control and smart grid optimization, accessible through their software platform, JuiceNetR.
JuiceBox EV Charging Stations are Level 2 chargers that provide a faster 12 to 60 miles of range per hour of charge. Utilizing a 240-volt outlet, Level 2 charging is most suitable for daily driving needs, and the most practical way to charge an EV at home.
JuiceBox 40 - Residential Charging Station Spec Sheet - Click here
JuicePedestal – Commercial Electric Vehicle Charging Station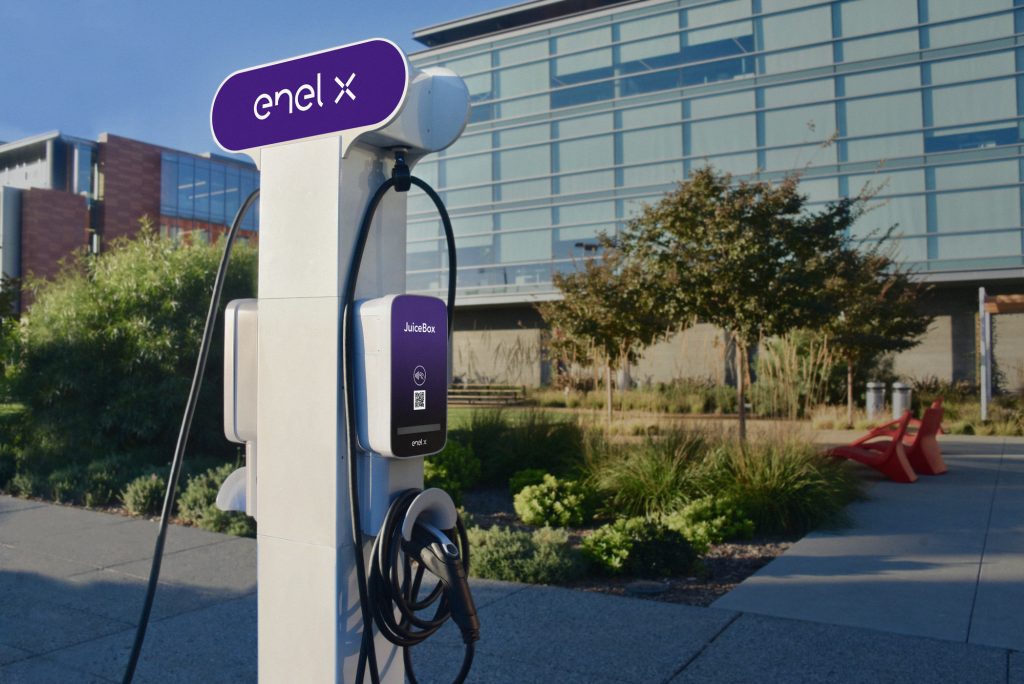 JuicePedestal is an all-purpose commercial Electric Vehicle charging station for your employees, customers, and tenants. JuicePedestal offers flexible charging port configurations and multiple payment options to fit your business' evolving EV infrastructure needs. Designed for all-weather conditions, JuicePedestal is the perfect solution for parking operators, fleet managers, retailers, office buildings and apartment complexes. With flexible power options, enhanced cable management and app-based user authentication, JuicePedestal is the perfect EV charging solution for any workplace.
Choose between three power levels: 32A, 40A and 48A

Option to install either one or two JuiceBox charging stations on your JuicePedestal

Offer free or paid charging with flexible user authentication and payment options

Easy Cable Management - 20 foot cables with optional retractable cable management system

Driver and Adminstrator JuiceNetR app and web-based smart charging platform

Increase property value
JuicePedestal - Commercial Charging Station Spec Sheet - Click here